Thank you for your interest in supporting the 68th Annual Wildlife Disease Association International Conference!
In addition to supporting the 68th Wildlife Disease Association Annual Conference, sponsorship will help promote the "One Health" efforts of WDA, our commitment to student and professional education, and wildlife health and conservation.
Benefits of Sponsorship
Showcase your organization to veterinarians, wildlife and public health professionals, students, and industry professionals
Increase brand awareness and recognition
Enhance your organization's visibility in the wildlife disease community
Expand outreach opportunities
Establish connections and form collaborations with other companies as well as educational and scientific institutions
Sponsor Packages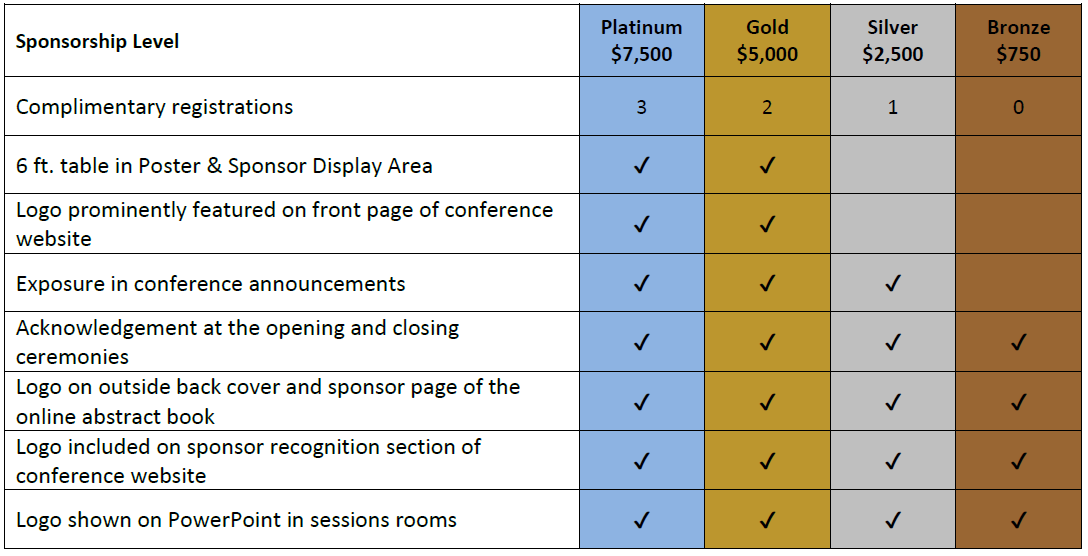 Auction Donations
A longstanding tradition (and popular event) of the annual WDA International Conference is the Tuesday evening auction. Any auction items donated by sponsors are greatly appreciated.
Thank You
On behalf of the entire Organizing Committee, we wish to thank all of the organizations that take the extra step to partner with us by becoming a sponsor. This event would not be possible without your support!
Questions?
For any additional information, and to become a sponsor for WDA 2019, please email Michael Ziccardi at wda2019@ucdavis.edu
Download the Sponsorship Opportunities information as a PDF by clicking here.